Welcome to my web site!
This web site will give you a little historical information on me.
I spent four years in the United States Coast Guard. I received an honorable discharge as a Machinist Technician and Petty Officer third class in 1996. I was stationed at Coast Guard Station Saginaw River Bay City, MI. USCG Cutter Bristol Bay, Detroit, MI. Machinist Technician School, Yorktown, VA. and Coast Guard Station Panama City, FL.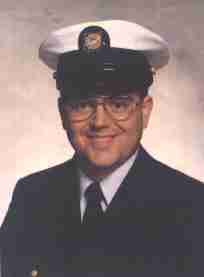 After which I went to aircraft mechanic school, became a mechanic, private pilot, and worked for six years in Aviation. I was a turboprop mechanic for the Midway Commuter in Springfield, IL. working on Dornier 228's , a jet mechanic on DC-9's and Boeing 737's for Midway Aircraft Engineering in Miami, FL. and a Senior Aircraft Maintenance Planner for Midway Airlines in Chicago, IL. Midway Airlines so far was the best company I have ever worked for. Here's a picture of me working on the engine of a Boeing 747 for Lockheed Commercial Aircraft.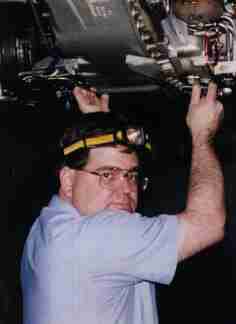 This web site was created by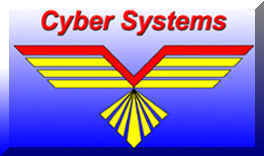 For questions or comments about this web site contact: jcoghill2@cox.net